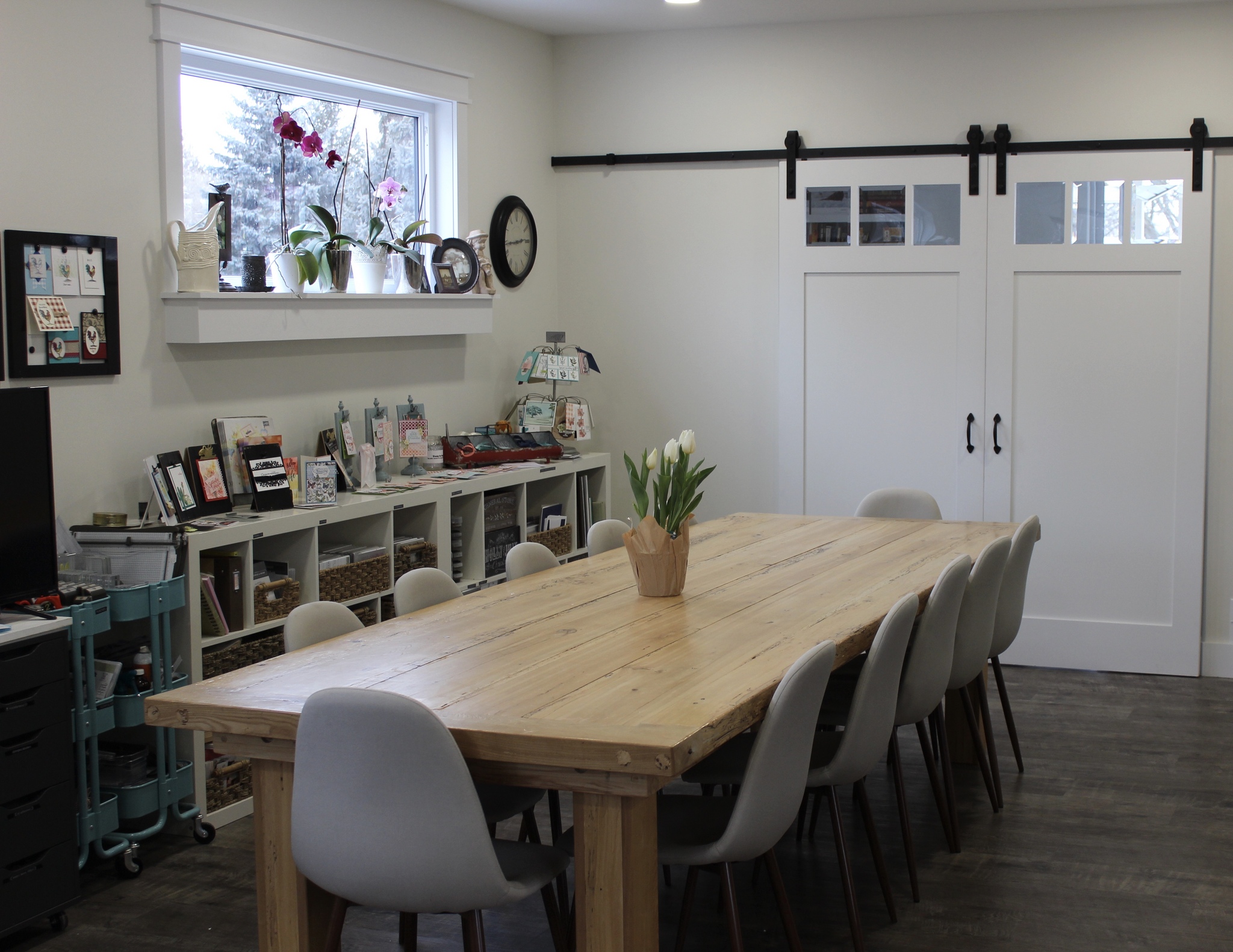 Hellp stampers! I have been a consultant since October of 2005 and I have loved every minute of it. What started out as a way to support my hobby has become a thriving business for me. My customer base has grown so much and I have met so many wonderful people. This past November I was thrilled to be recognized as the number 4 demonstrator in all of Canada. I was recognized as number 55 globally out of over 50,000 demonstrators.

I have five children ranging in age from 19 to 30 as well as four grandchildren, Leo, Ana, Clementine and Fergus. I have fallen in love with my teenage sweetheart from the Netherlands after reconnecting with him more than 30 years later! Gerard is already a huge supporter of my business and we are looking foward to doing life together in the very near future.

I was already an avid scrapbooker, so Stampin'Up was a natural fit for me. I love to share my passion for paper crafts with others and introduce them to a wonderful and meaningful hobby. I have a large sunny stamping room where I host all my workshops and classes. I host girls' night out parties, stamp clubs and bimonthly Fab Four events where I teach a fun evening class along with three other demonstrators on my team. Every quarter I do a fabulous Bingo evening.

With the onset of the COVID pandemic I have switched to online classes and video tutorials. I have a private Facebook group with weekly video tutorials called Prime Time With the Pampered Stamper. It costs only $10 a month to join and you can do so here.

I also offer monthly Virtual Coffee and a Card kits and they are $25 shipped anywhere in Canada. Want to subscribe? Click here.